How meditation and mindfulness can help you manage stress with ease
NEW: facebook group 'Unlimited' for those with chronic illness or life-changing injury
Join my Facebook group or work 1:1
Free group: Meditate at 8
A focus on tranquility meditations to help you become more resilient, grounded, and effective in the world. Start being more of you.
Livestreams: join me live at 8am for a morning meditation for 20 minutes (or watch later), and catch other livestreams where I'll share insights and tips
Basic tools: simple guides for getting started with meditation and mindfulness practice
Get inspiration from my You Tube Channel and daily posts on Instagram
One-to-one coaching 
I will work with a few people at any one time, who want to be at the top of their game. Tap into your unlimited positive energy; uncover your hidden assets. Be a great leader, creative, or entrepreneur.

This is invaluable so expect to invest £000s.
Personal attention: I'll work directly with each one of you, interact often, tune-in and suggest practices for your busy lifestyle, that you can bring into your role as a mindful leader or entrepreneur.  You'll get coaching as often as you need it as well as emergency support. Expect inspiration, challenge and motivation.
Leadership & business coaching: I'll help you in your ambition to become a truly remarkable leader or business owner. I am the founder of 7 successful ethical enterprises and am a Business Wales mentor, with links to VC financing and advice. Start-ups and growth for good is my passion.
10 second re-boot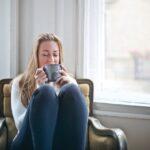 Simon's top technique - calm down quickly when stress hits. Next start date tbc.
Read more and book
Sleep better

A set of online resources to help you get a better sleep, with audio downloads.
Read more and book
6 week Foundation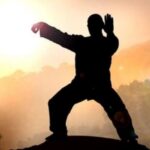 If you really want to make a change in your life commit to this course and get a lifetime grounding. The start of the path of mindfulness.
Read more and book
Workplace Stress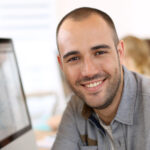 An advanced course to help you manage stress at work, get on better with colleagues and clients, and hold better meetings.
Read more and book
Georgiana Leclery, trainer
John Cartwright, business owner
If you're an employer see my sister site Mindful Work.
Stress reduction programmes leading to over 70% better productivity.