Spring retreat - Opening up to Life
Join Simon in a short retreat, focused on opening up to life's full experience. When we let our identity drop, along with all concepts of time and space,  and leave behind preferences and judgements,  we can experience the infinite, timeless and spacious quality of Now.   As we touch on this incredible experience, we can taste real mental freedom and liberation from our normal constraints and concerns.
With a combination of meditation, movement practice and study of the natural world, we will celebrate being alive, tuning-in to the healing, calming energy around us and within us.
The retreat will be quiet (no chatting, but time for questions and sharing practice experience in the classes), and will include yoga, chi gong, meditation, and nature exploration in the beautiful wooded hills and valleys. Expect to come away with new insights to bring into your daily life, and also feeling refreshed and a little blissed out! See more about the venue.
Simon will lead the retreat.  This retreat is designed for those with  some prior experience of meditation and mindfulness (check with me if you need to).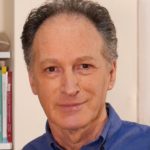 Whilst his teaching is secular, Simon has been a committed meditation practitioner in the Buddhist tradition for over 25  years, and was ordained as a lay teacher in 2017. He has been teaching  since 2011, with a focus on nature of mind.
Cost for the teaching, accommodation and great food is £325 £290 until midnight on 24th Feb.
Let me know if you have financial hardship but wish to attend.
Pay securely by card below, or contact Simon for bank transfer details.